Description of activity
The artistes juggle props such as Juggling Torches, Staffs, Poi, Devil Sticks, Staffs, Fire Eating Wands, FireWhips
which have been dipped in Paraffin and set alight. The Paraffin is transported by the Juggler to the site in the
manufacturer's recommended container or metal fuel bottle. A small amount of fuel is poured into a fireproof
container (metal, glass, ceramic) called the; dipping container; and the original container resealed.
The fuel is then transferred to the juggling prop by dipping the wick of the prop into the dipping container.
Excess fuel is removed from the wick by dripping, flicking, and shaking the prop into the dipping container.
The artiste then ignites the wick by using a lighter or outdoor candle and burns off any excess fuel on the
prop before proceeding to juggle. The equipment is checked before each performance and regularly maintained.
Performers Public Liability for Fire £2,000,000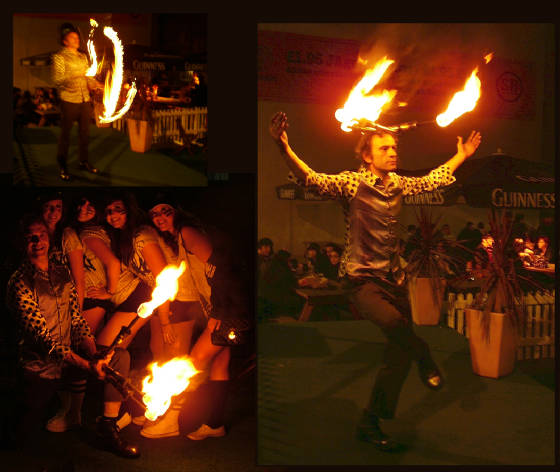 Circus Scotland
Fire Performers
Edinburgh Castle Scotland